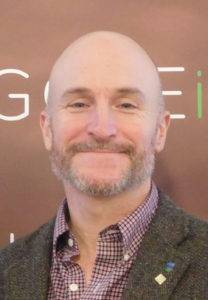 My second-level textbook based on the new Irish Computer Science curriculum is in schools and available here!
Also check out my other blog which someday I'll migrate over to this page: CS0: a Blog on Computer Science Education.
I am an Assistant Professor at University College Dublin in the School of Computer Science. I research computing education, particularly the research areas listed to the right.
I am thrilled to be Vice-Chair of the SIGCSE Board for the 2022-2025 term. I am also excited to be serving on the Steering Committee for the CS 2023 ACM/IEEE Computer Society/AAAI International Task Force for the revision of the ACM/IEEE_CS Computer Science Curricula 2013. I am also in the second year of an Irish National Forum Teaching and Learning Research Fellowship.
I was also thrilled to have won best paper at the Australasian Computing Education conference Best Computing Education Research Paper award, a SIGCSE 2021 Best Computer Science Education Research Paper Award, the ICER 2020 Best Reviewed Paper Award, a finalist place for the 2020 ITiCSE Best Paper Award, an ITiCSE 2020 Best Poster Award, and the SIGCSE 2019 Best Computer Science Education Research Paper Award. The full text of these are available on my publications page.
I'm in my final year serving as the Global Liaison for the SIGCSE Technical Symposium ('20, '21, '22). I am very proud to be serving as Chair of the Steering Committee for the new ACM Global Computing Education Conference (CompEd). I am also super happy to be serving as an Associate Editor at ACM Transactions on Computing Education (TOCE). Since 2016 I have been a reviewer for the ACM SIGCSE Technical Symposium on Computer Science Education and am now an Associate Program Chair. I have been on the Program Committee for the ACM International Computing Education Research Conference (ICER) since 2017 and as of 2021 I am on the Senior Program Committee. I also serve as an Associate Program Chair for the ACM Conference on Innovation and Technology in Computer Science Education (ITiCSE), which I have reviewed for since 2017. I've been involved in five ITiCSE working groups which have been great, formative experiences. 
Back in Ireland, I am the chair of the now nearly 200-member Ireland ACM SIGCSE Chapter and the President of the All-Ireland Society for Higher Education. I have been involved with the International Conference on Pedagogy since 2008. I am the technical editor of AISHE-J, the All Ireland Journal of Teaching and Learning in Higher Education, published by the All-Ireland Society for Higher Education, which I am currently the President of. I am also a committee member with the Educational Developers in Ireland Network (EDIN). I am also a collaborator with the UCD Heterogeneous Computing Laboratory , CeADAR, the Centre for Applied Data Analytics, and ML-Labs the SFI Centre for Research Training in Machine Learning .
Back in time, I have been researching and lecturing in computer science for 14 years. In 2011 I completed my PhD in High Performance Heterogeneous Computing with the UCD Heterogeneous Computing Laboratory. I also hold an MSc in Computational Science from the UCD School of Computer Science and the School of Mathematics and Statistics. My undergraduate degrees are a BA (Cum Laude) in Computer Science and a BA (Cum Laude) in Physics from Drew University (NJ, USA), where I also earned a minor degree in Mathematics. I completed a masters-level certificate in Teaching and Learning at Griffith College Dublin in 2012. In 2015 I completed a MA in Higher Education at the Learning, Teaching and Technology Centre at the Dublin Institute of Technology, researching the effects of enhanced compiler syntax error messages on novice programmer behaviour. As I think the best way to improve teaching is to be a student, I just completed Professional Certificate in University Teaching and Learning at UCD. I have been an (official) student of some shape or form since I was 5 with no gap larger than a year. 
Please see my publications page for my recent work.